TEI Publisher v2.2.0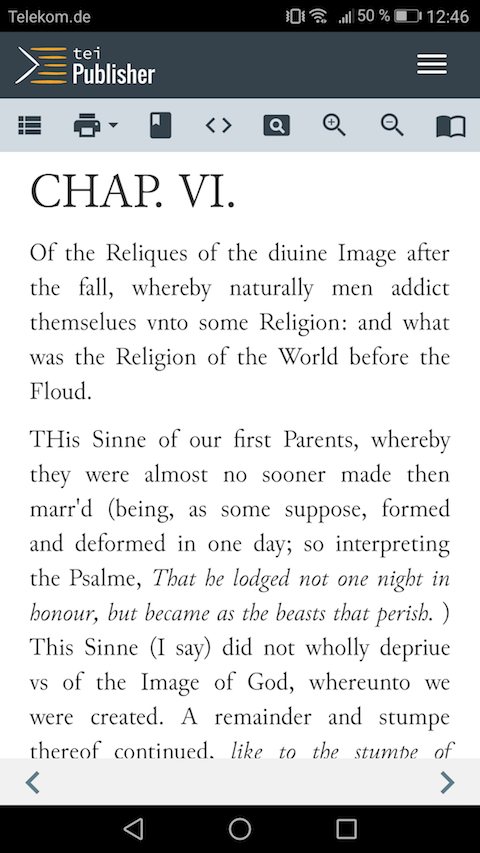 We're pleased to announce that the eXist-based TEI Publisher has been released in version 2.2.0. Besides numerous fixes, the most notable change is an improved responsive design. Browsing and navigation should now work flawlessly on mobile devices. Other changes:
Drop /works prefix from document paths to simplify URLs Renditions defined in tei header were no longer applied Fix image resolving for generated apps Allow documents to be deleted via UI * Include direct link to uploaded document
Important note
This version also requires an update to the library package tei-publisher-lib, which is not backwards compatible with older releases. If you generated an app, it may throw an error after the update.
To fix this, run .../your-app/modules/lib/regenerate.xql once from within the browser or eXide.
Installation
TEI Publisher is available via eXist's package manager in the dashboard. It requires at least eXist 3.1.0.